Address: Neumühlequai 42, 8006 Zürich Switzerland
T: +41 44 360 70 70
Website: http://zurichmarriott.com
Located in downtown Zurich on the banks of the Limmat river, the Zurich Marriott Hotel offers a prime location to explore Zurich's popular attractions nearby. Zurich main station and the famous shopping mile Bahnhofstrasse are only a short stroll away. Zurich International airport can be reached by a frequent and direct 10 minutes train connection. From the historic old town to the young and vibrant Zürich-West, from the inviting blue waters of Lake Zurich to snow-capped mountains – there are plenty of amazing things to discover in Zurich.
Customers may explore the best the traditional Swiss cuisine has to offer, or indulge in authentic Thai food. With two restaurants and a bar, the Zurich Marriott Hotel offers a wide variety of dining options for every taste.
State-of-the-art and extraordinarily versatile, the meeting and conference rooms at Zurich Marriott Hotel will provide an ideal hosting venue for the AIJA 2021 Congress.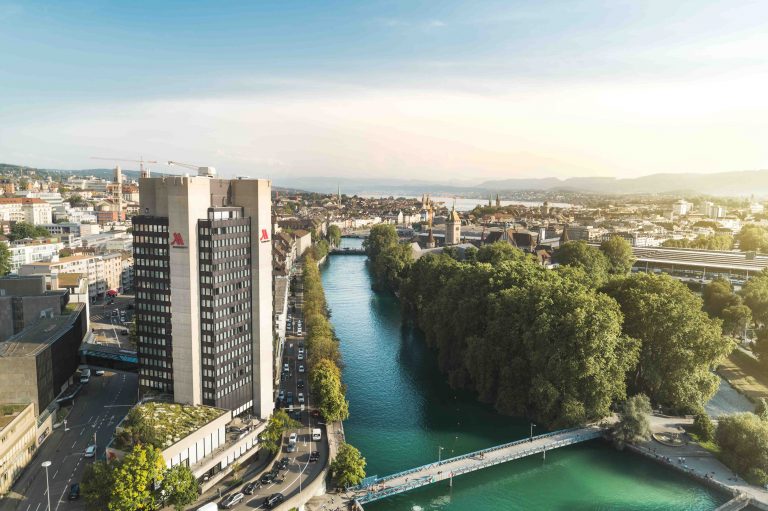 Zurich Marriott Hotel has set their guests' health and safety as the priority. A variety of new protocols and elevated practices have been implemented in response to the COVID-19 pandemic to ensure the brand high standards of cleanliness and commitment to providing excellent service.
Click here to find out more on COVID-19 updates and what to expect at during your stay at Zurich Marriott Hotel.
Address: Neumühlequai 42, 8006 Zürich Switzerland
Tel: +41 44 360 70 70
Website: http://zurichmarriott.com 
Experience spacious guest rooms in the heart of Zurich. Featuring an expansive offering of rooms and suites, the Zurich Marriott Hotel provides the right room for your travel purpose. Enjoy spectacular views of the city of Zurich, Lake Zurich and Swiss Alps, or the Limmat river.
Special group rates have been arranged for congress participants:
Single Occupancy guest room: 320 CHF including breakfast, Wi-Fi, VAT (city tax of 50 CHF per person per night excl.)
Double Occupancy guest room: 345 CHF including breakfast, Wi-Fi, VAT (city tax of 50 CHF per person per night excl.)
Cut-off date for booking: 15.07.2021 (subject to availability of rooms)
All reservations can be cancelled free of charge until 06:00 pm the day before Arrival. All cancellations on a later stage as well as "No Shows" will be charged with 90% of the room rate.
Shall you need any assistance, please contact Nicole Sperisen at the Zurich Marriott Hotel mentioning the code 'AIJA Congress' via the following email address here.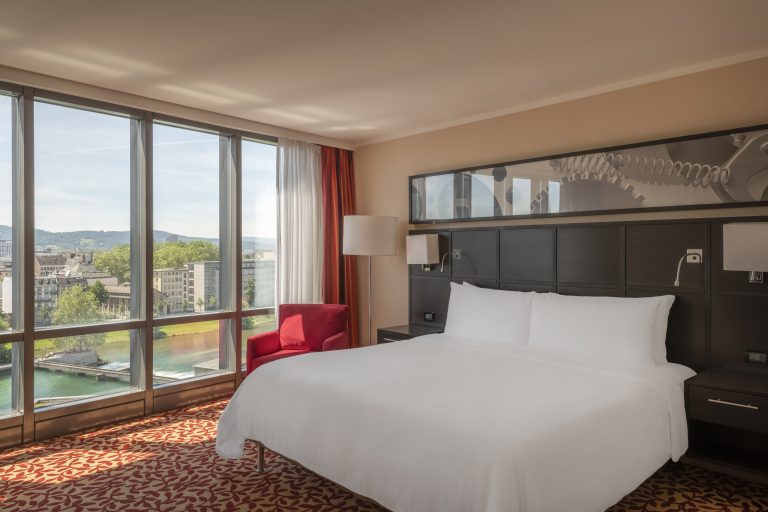 OTHER ACCOMMODATION OPTIONS
Soon available on this page at AIJA preferential group rates. Stay tuned.
Find out about alternative available hotel and apartment options around the Zurich Marriott Hotel with up-to-date pricing.
View AIJA 59th International Young Lawyers' Congress hotels and apartments on Stay22
---
CURRENCY
The official currency in Switzerland is the Swiss Franc CHF. 1 CHF = 1,12 USD/0,91 EUR.
LANGUAGE
The official language of Switzerland are German, French, Italian but English is widely spoken.
VISA
Short-term visa applications (up to 90 days, Schengen visa) such as tourist, visit or business can be submitted online. A visa application can be submitted at the earliest six months before entering the Schengen area.
COMMUNICATIONS
Switzerland's country telephone code is +41.
Mobile phone network coverage is available across Switzerland and is plentiful in Zurich. If you are travelling to some remote areas of the country pre- or post-event, coverage may become limited.
CREDIT CARDS
Major credit cards are accepted by hotels, shops and restaurants.
INSURANCE
The Congress Organisers do not assume any liability for personal injuries sustained or loss of, or damage to, property belonging to Congress participants (or their accompanying persons), either during or as result of the Congress. Participants are requested to make their own arrangements with respect to health and travel insurance.
For all questions related to the Congress (hybrid format, registration, …), check our FAQs HERE or contact office@aija.org. 
Information related to Health & Safety measures and local requirements can be accessed via a specific FAQ HERE and will be updated regularly.