Friday, 27 August – Saturday, 28 August
 as of 09:30 CEST
FOR AIJA MEMBERS
AIJA members can vote for...
AIJA FIRST VICE-PRESIDENT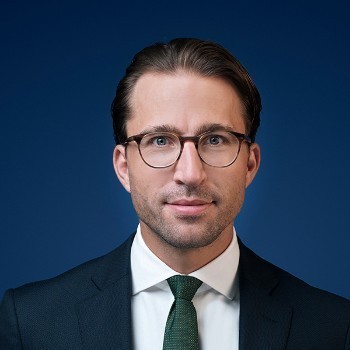 MORITZ MAURER
The interview with the candidate, Mr Moritz Maurer, will be scheduled to take place in Zurich on Thursday 26 August 2021 from 13:30 to 14:30 CEST. It will also be streamed online. From 27 August 09:30 CEST onwards until 28 August 11:30 CEST, you will be able to vote electronically for the First Vice President of AIJA.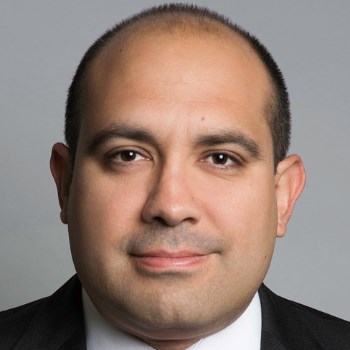 EDUARDO DE LA PEÑA BERNAL
From 27 August 09:30 CEST onwards until Friday 28 August 11:30 CEST, AIJA members will be able to vote electronically for the new Treasurer of the Association.



From 27 August 09:30 CEST onwards until Saturday 28 August at 11:30 CEST, AIJA members will be able to vote electronically for the new Executive Committee members of the Association. This year's candidates will be soon published on this page. To become a member of the AIJA Executive Committee, please fill out the application form and send it to elections@aija.org by Wednesday, 25 August, at 18:00 CEST.
AIJA EXECUTIVE COMMITTEE CANDIDATES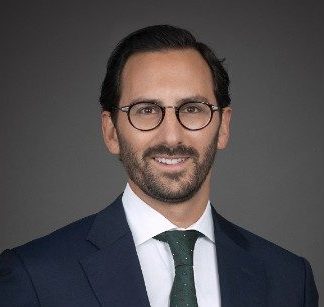 Michael Eitle, Blum&Grob Attorneys at Law Ltd, Switzerland
I am Michael, AIJA member since 2018 and I immediately fell for the AIJA spirit. Since then, I have attended several seminars, including Corporate/M&A speaking engagements both as moderator and panellist. Now I would like to take an active role and help shape the future of AIJA as a member of the Executive Committee.
I am a Swiss lawyer specialising in corporate law, M&A and financing transactions with a particular focus on startups, venture capital and cross-border transactions.
Alexander Göbel, Niederer Kraft Frey, Switzerland
Since I joined AIJA at the beginning of this year, the openness of the community and the exchange with peers from around the world has encouraged me to become an even more active member in this community. Starting out as a panelist during this year's annual congress, I am looking forward to meeting many of the AIJA members in person and to (if elected) contribute to AIJA as a member of the Executive Committee.
I am a M&A and corporate law associate with Niederer Kraft Frey in Zurich (NKF) with a main focus on transactions in the technology sector, private equity and venture capital. Additionally, I also serve as NKF's LegalTech Officer.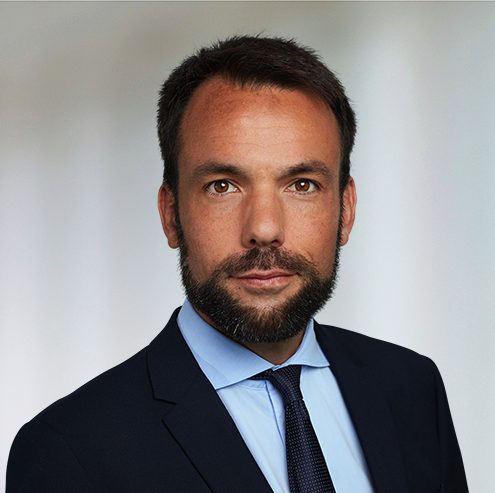 Julian Kläser, MLL Meyerlustenberger Lachenal Froriep, Switzerland
I have joined AIJA at the beginning of this year. It is my goal to contribute actively and with great enthusiasm to AIJA as a member of the Executive Committee. I would like to serve as your ambassador within the Executive Committee to pushing forward this great international forum for the exchange of expertise among young legal practitioners across the world.
I am a senior tax associate with MLL Meyerlustenberger Lachenal Froriep in Zurich. My practice focuses on Swiss domestic and international tax law for individuals and corporates. Additionally, I also serve as a lecturer at University of Berne and Kaleidos University of Applied Sciences in Zurich.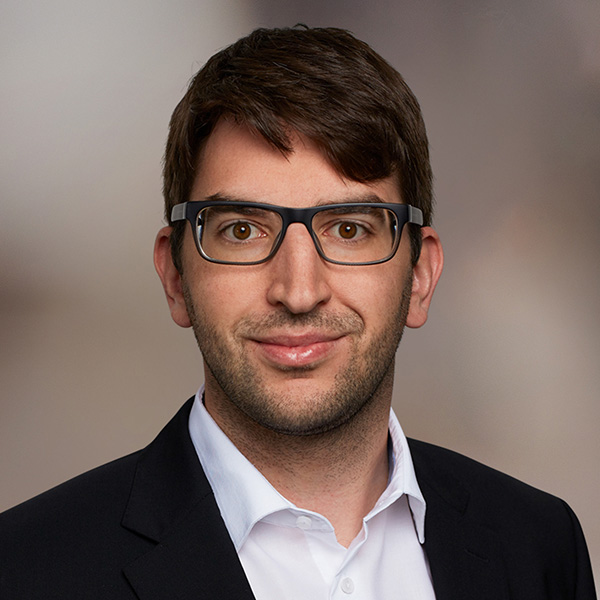 Renato Bucher, MLL Meyerlustenberger Lachenal Froriep, Switzerland
As a commercial and competition lawyer in MLL's Zurich office, I focus on advising undertakings on the implementation of new distribution systems (distribution, agency, franchising agreements, direct & dual distribution etc.) and representing them in connection with the termination of distribution relationships. Furthermore, I advise and represent clients in the area of competition & antitrust law, both in administrative proceedings (cartel investigations, merger control notifications etc.) and civil antitrust litigation.
Being an active AIJA member since 2016, I have attended numerous events and am a member of the OC for the 4th TRADE annual conference, which is organized together with the IP/TMT commission and takes place from 7-9 October 2021 in Porto (see you there!). I would be excited to go one step further and contribute to the unique AIJA spirit as a member of the Executive Committee.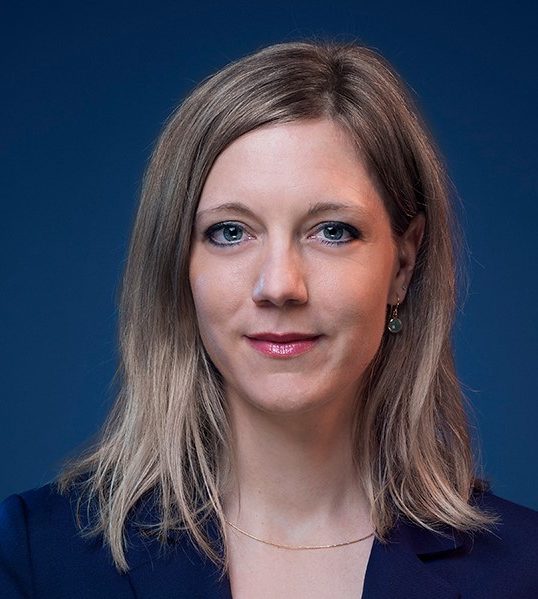 Mirjam Vögeli, Niederer Kraft Frey AG, Switzerland
Being a private client attorney with a strong corporate and commercial law background, I focus on advising and representing high net worth individuals and families in all aspects of their private and business life. My practice also includes succession planning for family businesses. Furthermore, I have a special interest in charitable foundations and regularly advise and represent foundations and/or members of the foundation council (both in civil and administrative proceedings).
I joined Aija in 2019 just before travelling to Italy for my first Aija experience at the annual congress in Rome. Having had no expectations when I left for Italy, I returned with enthusiasm and fascination for the Aija organization, its community and its members. From that moment I realized that I wanted to become more involved in the Aija organization in one way or the other. Having experienced the thriving spirit of Aija in a couple of Aija events in person and – most recently – virtually, I promise that I would apply all my skills and experience to contribute to Aija's further success story. I would be very happy and certainly be very much honored to become a member of the Executive Committee.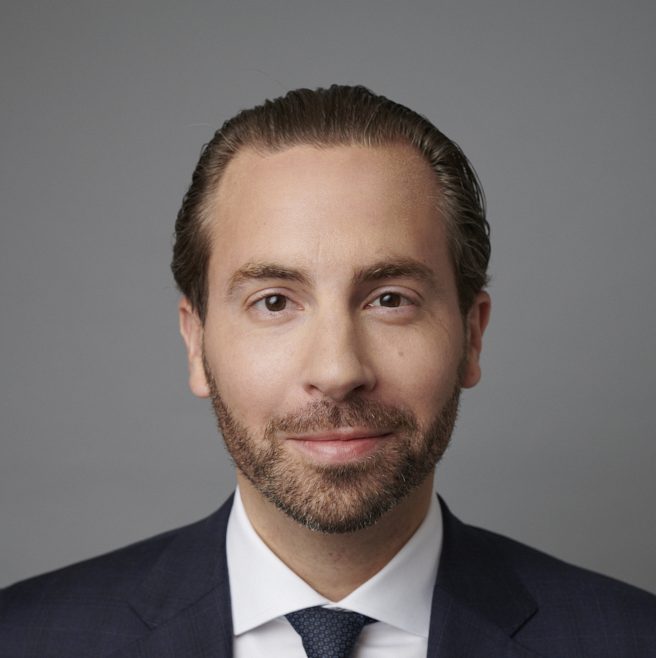 Daniel S. Weber, Wenger Vieli, Switzerland
I am a counsel in Wenger Vieli's financial services and white-collar crime groups specialising in banking, financial regulatory and FinTech matters, as well as internal, criminal and regulatory investigations, including whistleblowing proceedings. As a former deputy head of investigations at a major Swiss bank and a secondee in the enforcement division of the Swiss regulator FINMA, I have broad experience in solving complex white-collar crime and compliance matters, as well as in conducting high-profile investigations. I also serve as part-time prosecutor of the Swiss Military Justice where he is a department head and co-chairs the working group compliance & investigations of the Zurich Bar Association. I was admitted to practice law in Switzerland since 2009. I hold an MLaw from the University of St.Gallen and an LL.M. from the U.C. Berkeley School Law, California.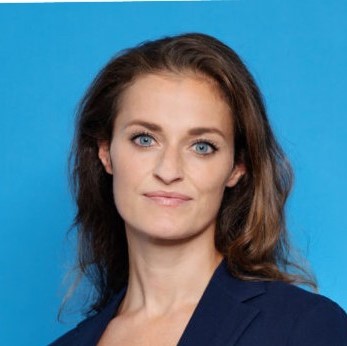 Judith de Boer, Hertoghs
Advocaten, Netherlands
I am Judith de Boer and I live in the Netherlands. I have been a member of AIJA since 2014
and I would like to contribute to the Executive Committee of AIJA. I am a partner at Hertoghs
advocaten and specialized in white collar crime cases and tax litigation.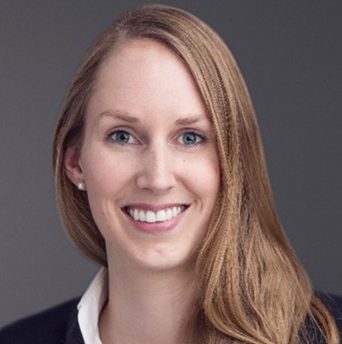 Christine Dempe, Brödermann Jahn Rechtsanwaltsgesellschaft mbH, Germany
My name is Christine and I have been an AIJA-member since 2015. Since the first time I attended an AIJA congress in London in 2015, the AIJA spirit has stayed with me. I attended numerous AIJA annual conferences, seminars and participated in those both as a panellist, national reporter on German law in both the Antitrust, Insolvency and Commercial Fraud committees in 2016 (for which I jointly with my co-author Dr. Michael Pauli won the price for the best national report) or as a passionate participant.
At every AIJA event, I very much enjoy the special AIJA spirit uniting so many people from all over the world in a way that it feels like one big family.
Now, I would love to take my participation in AIJA to a next level. I would very much like to become a member of the Executive Committee in order to actively participate in this unique organization and help carrying forward and even growing this spirit especially in those special times.
I am a German lawyer based in Hamburg specialised in International Business Law. Both in my private and business life I like to take responsibility and very much enjoy shaping things and organising events. Against this background, I have – inter alia – initiated a small Network on International Business Law in the northern part of Germany, where we regularly meet, discuss new developments and network.
It would be a great honour for me to be a member of the Executive Committee and to serve AIJA in the coming years. In this respect, I would be very grateful for your support.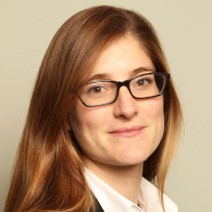 Lisette Dupré, Dawson Cornwall, United Kingdom
I am a partner at Dawson Cornwall (a niche International Family Law Firm) and specialise in international family law.  I am Ranked as a "Next Generation Partner" by The Legal 500 2020 and 2021. I hold a Masters in Law and have written and co-authored some 11 articles for publications such as the International Family Law Review and spoken at numerous international and domestic conferences to include the Hague Conference (in Hong Kong in 2015) and the IAFL as well as AIJA and the UIA.  I sit on the Family Law Committee of the Law Society of England and Wales, and a Brexit Working Group who works closely with the Government to advise on Family Law issues.  I have given interviews for radio and sky news and been short listed for Rising Star in Law, Associate of the Year and Future Leaders Awards.
I joined AIJA in 2016. I sat on the Executive Committee 2020/2021 (and would like to be elected to sit for a 3 year term) and am communications officer for the IPCFL Commission. I am a co-organiser for the IPCFL commission's contribution to the Dubai HYC November 2021 and also the session co-ordinator for the IPCFL commission for Zurich 2021.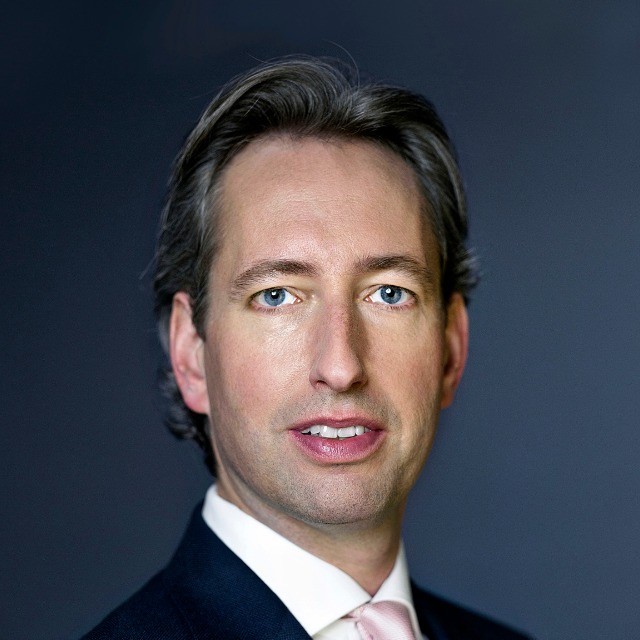 Martijn van Dam, Lemstra Van der Korst N.V., Netherlands
Martijn van Dam represents national and international clients in corporate and commercial litigation. Martijn represents clients before the Enterprise Chamber ('Ondernemingskamer') of the Amsterdam Court of Appeal dealing with corporate disputes. Martijn also advises and litigates in the field of directors' liability.

Martijn also deals with disputes involving the liability of providers of financial services and products and the duty of care of financial institutions. Martijn acts on behalf of and against financial institutions (banks, asset managers and financial advisors).

Within the firm, Martijn is a member of the Class Action Team and represents parties that act in the interest of classes of aggrieved parties. He was involved in the class settlement ('WCAM') for the benefit of aggrieved consumers of DSB Bank N.V. a Dutch retail bank and in class proceedings against Petrobras representing the interests of affected investors.

Martijn publishes frequently. Before joining Lemstra Van der Korst in 2011, Martijn worked at NautaDutilh as a member of the Corporate and Commercial Litigation department. Martijn obtained, cum laude, a master's degree in law from the University of Groningen, specializing in civil law focusing on corporate law.

Martijn is a member of the Association of Corporate Litigation ('Vereniging Corporate Litigation'), the Association of Financial Law ('Vereniging voor Financieel Recht') and Association Internationale des Jeunes Avocats (AIJA).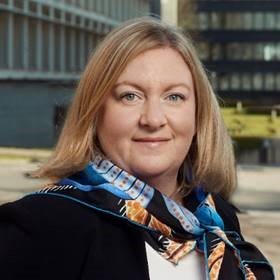 Audrey Jarreton, Stibbe Avocats, Luxembourg
Being an active AIJA member since 2011, I have attended numerous events, being part (as speaker or moderator) to conferences or annual congress. I am a member of the M&A commission and Banking and Finance commission. I will be one of the academic coordinator for the Annual Congress in 2022 in Singapore, so you will see me lot!
My mandate as National Representative is coming to an end this year and I would be excited to go one step further and contribute to the unique AIJA spirit as a member of the Executive Committee.
I am a banking and finance lawyer at Stibbe (a BeNeLux lawfirm). I advise clients on all sides of finance transactions, including banks, financial institutions, professional of the financial or insurance sector, private equity houses and corporate clients. My banking practice includes advising on syndicated lending, acquisition finance, asset finance, real estate finance and distressed debt acquisitions. I also have special expertise in restructuring and insolvency. I am also supporting regulated firms on their establishment, regulatory obligations and filings.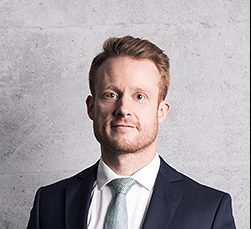 Christoph Weinert, COMMEO Rechtsanwälte PartGmbB, Germany
I have joined AIJA in 2014 and ever since participated in many events, throughout breathing the AIJA spirit. I have enjoyed being participant, panelist and also being part of the OC for the 7th AIJA Annual Competition Conference in Frankfurt. In joining the EC I would like to give something back by contributing to the AIJA organization.
In my work as counsel for the Frankfurt based law firm Commeo I advise national and international clients on all aspects of German and European antitrust law. I focus on the representation of corporate clients in antitrust investigations by the German Federal Cartel Office and the European Commission, private antitrust litigation in particular follow-on damage claims, as well as in EU and German merger control proceedings.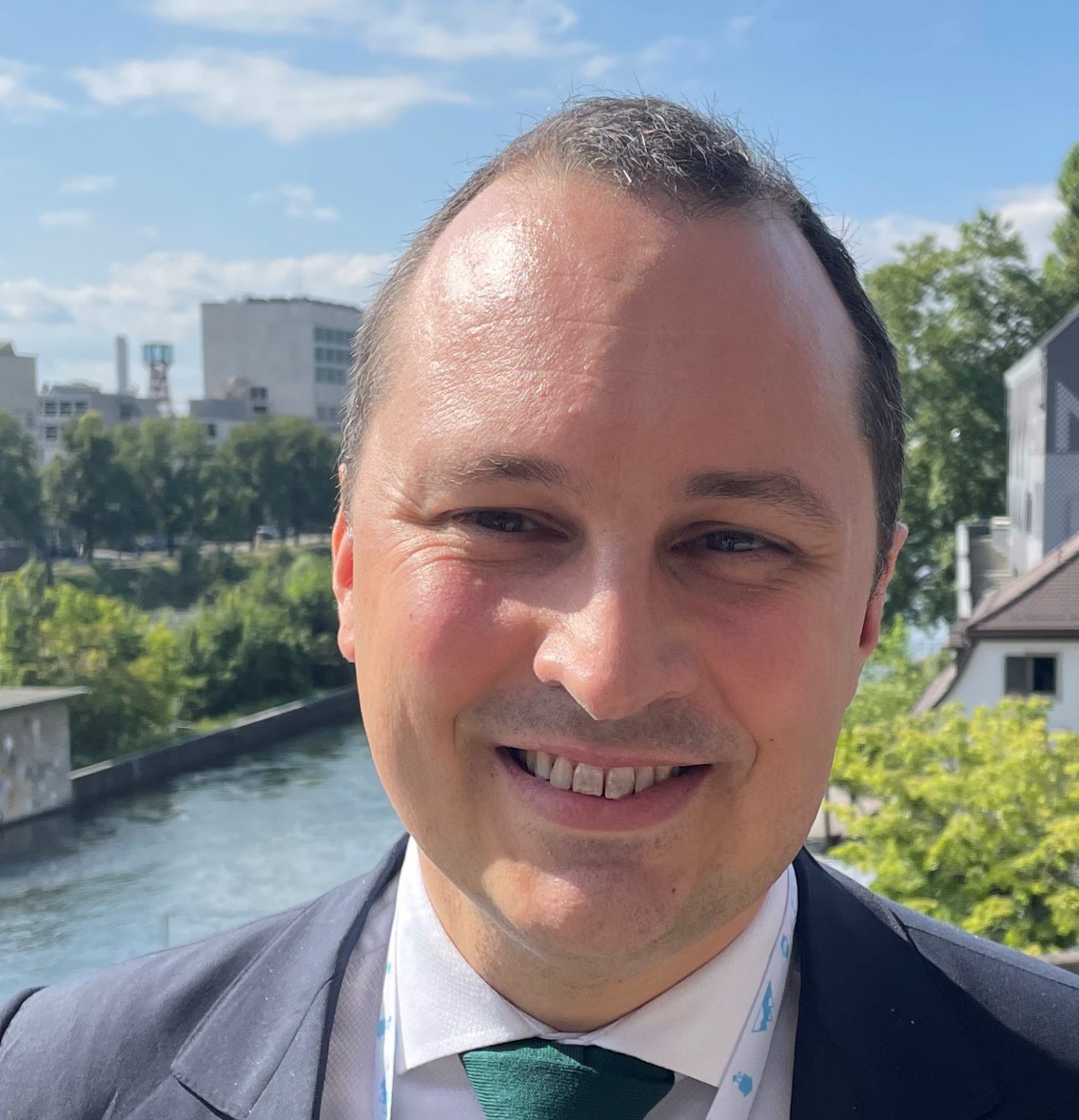 Pierre-Yves Samson, Soffal, France
Thanks for reading this introduction. I joined AIJA in 2017 (Munich) and have since then endeavoured to support AIJA. I joined over a dozen of conferences and seminars, always with the same renewed pleasure and happiness because AIJA offers a tremendous opportunity to learn, connect, organise panels and workshops, make presentations and – last but not least- see colleagues who become friends.
I have been sworn in as "avocat à la Cour" to the Bar of Paris (France) in 2008 and have been practising in litigation and commercial law, predominantly for foreign clients, in German and English. Besides this I am involved in Rotary and the Red Cross, both making me feel a bit at home in Switzerland.
I will be happy to share with you about the EC and AIJA as a whole!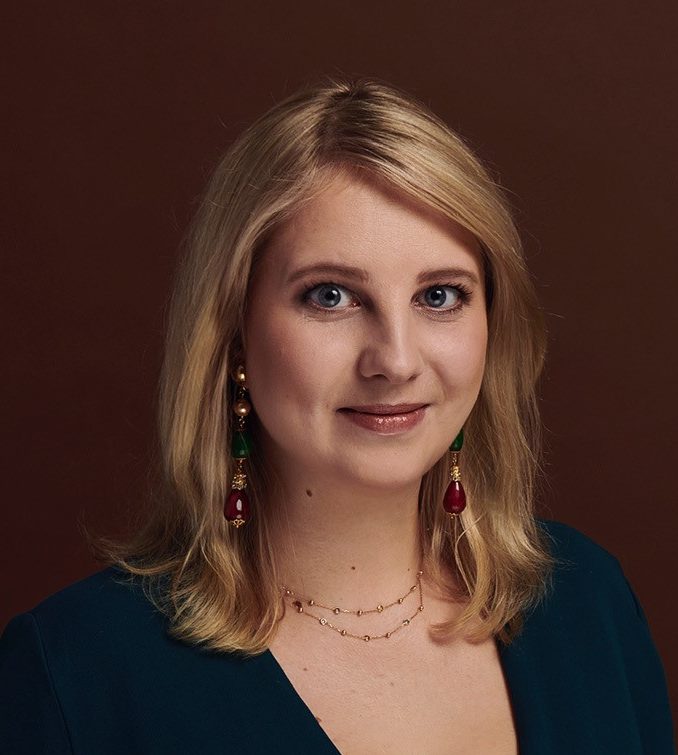 Katarzyna.Randzio-Sajkowska, Sołtysiński Kawecki & Szlęzak, Poland
I am a passionate AIJA member since 2018, participating mainly in Commercial Fraud and SCILL Commission activities. Responsible for AIJA Mentorship (Buddy) scheme, I am happy to be a matchmaker for senior AIJA members and first-timers. As an OC member of the Kraków joined seminar of M&A and Commercial Fraud Commissions I hope to cordially host all of you there in 2022.
In my professional life I am a Partner at Sołtysiński, Kawecki & Szlęzak white collar crime practice. I represent clients at all stages of criminal proceedings concerned with, among other things, economic crime, 
counterfeiting, corruption, tax avoidance, money laundering, and accounting 
fraud. My team works on large and complex internal investigations, including those 
related to FCPA infringements and we also support clients in implementing complex compliance systems. 
It is always better not to be in need of a criminal lawyer, but you are more then welcome to contact me to discuss my candidacy. Enjoy the Zurich Congress, both online and on site!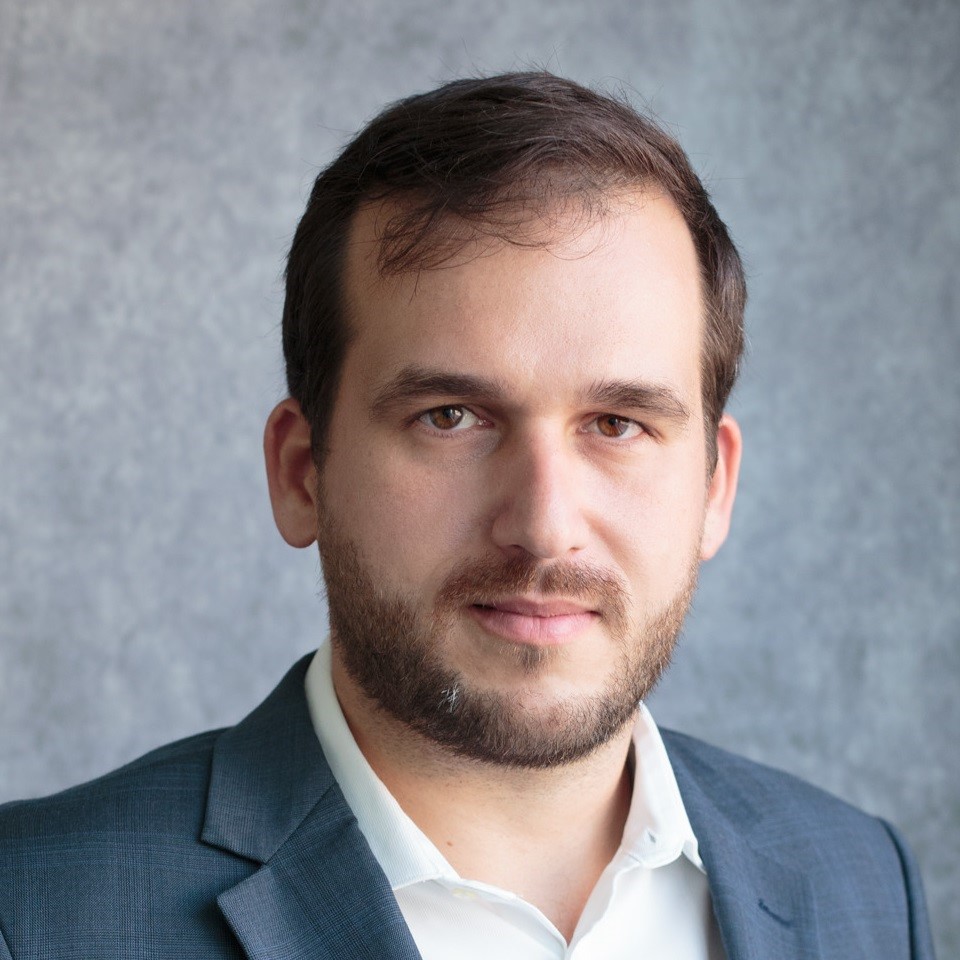 Gustavo Coelho, Bastilho Coelho Advogados, Brazil

I am a Brazilian lawyer focused on corporate law, antitrust & competition law and commercial contracts. I have joined the AIJA in 2019 and was a member of the Organising Committee of the AIJA Antitrust Commission Day last year. 
I have completed my PhD and LLM about antitrust in Rio de Janeiro State University (UERJ) and also work as professor at IBMEC Law School in Rio de Janeiro, Brazil. In addition, I am currently the vice-chairman of the Antitrust Law Section of the Brazilian Bar Association (OAB/RJ) and member of the Business Law Sections of the OAB/RJ and Brazilian Lawyers Institute (IAB).
I am the current National Representative for Brazil of Young Lawyers' Committee of the International Bar Association (IBA) (and a member since 2018). I want to collaborate with the interaction between AIJA and IBA in Latin America and clarify to the Brazilian young lawyers the benefits to become a member of AIJA. 
I hope to contribute my talents and efforts to Executive Committee and become a worthy member of the team.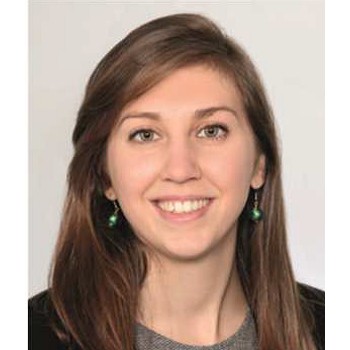 Laure-Lise Giner, France
I am Laure-Lise, a French tax lawyer who live in Paris.
I am a member of AIJA since 2020 and am currently learning the wonderful spirit of AIJA with the Annual Congress in Zurich.
I have created my law firm, FareWell Tax, three years ago with two other partners. We are specialized in French and international tax law, advice and litigation, for individuals and corporations.
Be part of the Executive Committee can allow me to participate actively in AIJA, be really part of the community but also to bring up information, advice or questions from AIJA members in order for AIJA to be ever more dynamic.
Davide Alemanni, Italy
Davide Alemanni is specialized in commercial and corporate litigation and in the field of corporate liability. In particular, he defends Italian and multinational companies in ordinary proceedings and arbitrations and assists them in compliance matters.
Before joining the firm, he worked in the Milan office of an important Italian law firm, gaining significant experience in assisting and advising foreign and Italian companies in the field of litigation and compliance, in particular in the pharmaceutical sector.
He graduated in Law cum laude from the Catholic University of Milan in 2008.
He has been a member of the Milan Bar since 2011.
He speaks Italian, English and Spanish.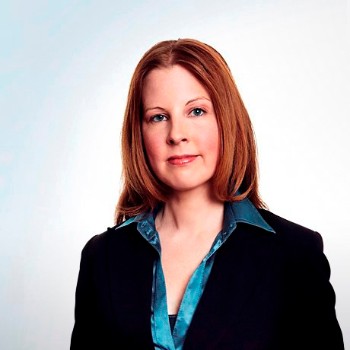 Annika Brandt, Advokatfirman Lindahl, Sweden
My name is Annika and I would be honored to contribute to AIJA as a member of the Executive Committee.
My first AIJA event was the winter seminar in St Anton in the beginning of 2019. Since then I have been a member, attending several live events and lately the virtual events. I am active in the Corporate and M&A commission and have been organizing and been a moderator in the M&A AIJA Academy. I am part of the group organizing the next Corporate and M&A winter seminar in Finland 2022. I also regularly attend the SCILL and the Banking, Finance and Capital Markets events.
I am a specialist counsel at the Swedish law firm Lindahl, specializing in private M&A and corporate law. I advise in share transfers and business transfers, in minority investments and in multi-jurisdictional restructurings and mergers. My work inter alia involves transactions within the field of energy-related assets, in particular in relation to investments and divestments of wind farms. I also regularly assist clients with start-ups, corporate law matters and in drafting and negotiating commercial contracts. Much of the work has cross-border elements.
When I am not busy at work, I involve in various activities with my three children.
As a member of the Executive Committee, I would be delighted to work to unite lawyers from various countries.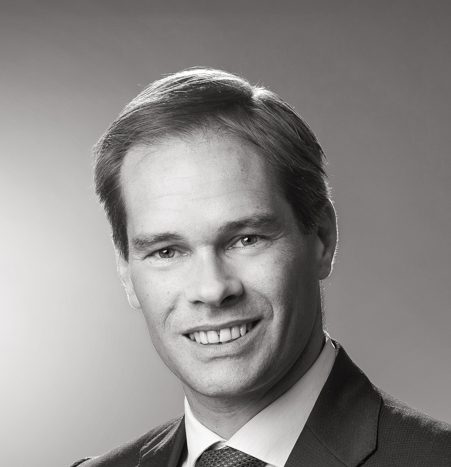 Lionel Lesur, Franklin, France

I am Lionel, a French and Italian qualified lawyer focusing, as a partner as Franklin law firm, on both corporate law/M&As and antitrust & competition law, mainly serving international companies across a broad range of industries, including Life Sciences and Fashion & Luxury on cross-border matters.
I have joined the AIJA in 2018 and participated in my first AIJA Event in Rome the year after, some months before joining the French independent law firm Franklin after 15 years at one UK and then one US law firm. After having been involved in the IBA for many years, this move somewhat naturally lead me to join AIJA to expand further my international network and stimulate exchange with peers. I discovered a truly fantastic, open-minded, and skilled community and immediately felt in love with the AIJA spirit. I since then had several occasions to work with AIJA members and friends of several countries and meet with them both in several other AIJA events or unrelated occasions. This has stimulated my desire to now involve myself more in the organization, take an active role and promote and serve the AIJA further.
It would be a real honor to join and serve with enthusiasm and commitment the Executive Committee, become a worthy member of the team and spread the AIJA spirit and values in France and abroad. 
I would be very grateful for your support and am fully available to discuss further wany question you may have.
And last but not least, I am looking forward to meeting many of you in person during this Zurich Annual Event and build together additional great memories within the AIJA family!
Timothee Giard, Gate Avocats, France
My name is Timothée (Tim). I can say that I have lived a pretty happy life so far. Maybe one regret though: that I did not join AIJA sooner.  I was a "First Timer" in Rome in 2018 and immediately enjoyed this very special "AIJA spirit", a subtle mix of fun and business.  I would love to contribute more to the association by serving in the next Executive Committee.
I am a partner at GATE AVOCATS, a Paris-based corporate law firm where I specialize in antitrust and competition law. I am admitted to the bar in Madrid (Spain) and Paris (France). I also teach EU and French competition law at Sciences Po Paris. I recently relocated to Copenhagen (Denmark) taking full advantage of remote work in this new hybrid world!
The voting on other resolutions submitted to the General Assembly will be possible through electronic voting on Saturday, 28 August, from 11:00 to 11:30 CEST.
The commitment of each member is crucial to the success of the whole organisation. And nowhere is this more evident than during our annual elections.
Once a year at the Annual Congress, the General Assembly of Members is called to elect some members of two very important bodies for the management of AIJA: the Executive Committee and the Bureau. In previous years this had to be done on paper, in person. But early in 2016, when AIJA launched an extensive online survey, members called for a stronger and more effective participation in the life of the association and in particular an e-voting system.
AIJA welcomed e-voting for the first time in 2018 and due to its resounding success the Association has been using it since then.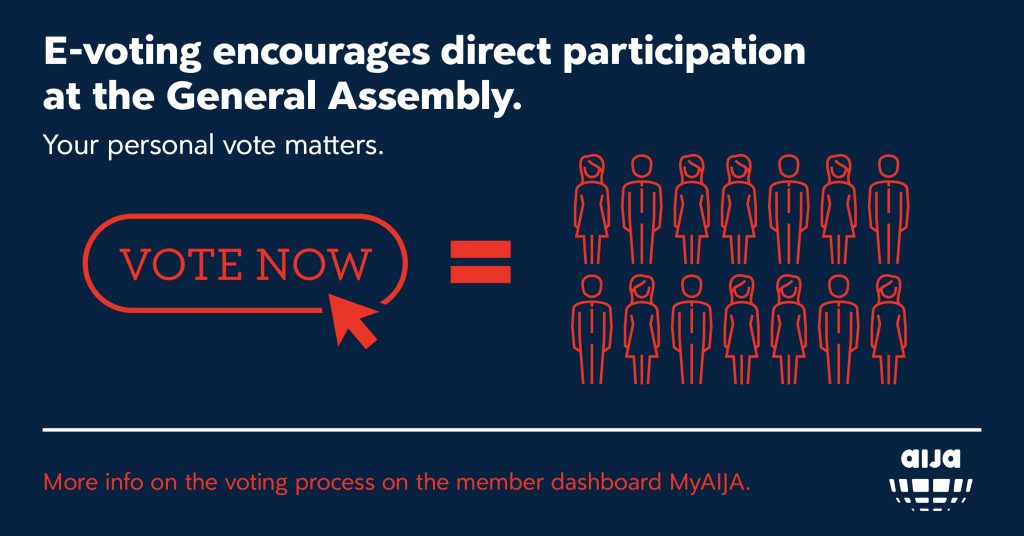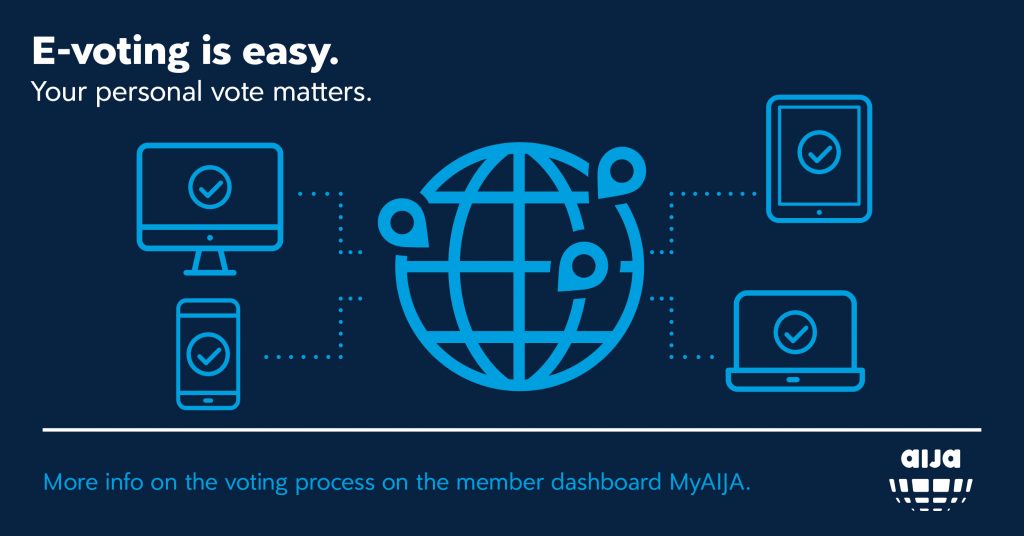 HOW AIJA MEMBERS CAN VOTE
Electronic voting is easy – AIJA members can vote from any location, on any device. Members will receive in advance a link where they can join and watch the interview with the First Vice-President candidate and then vote electronically.
If AIJA members are not available to vote electronically during the elections date, they can give a proxy to another member. Instructions are available on the MyAIJA member dashboard.